Kylie Jenner is an American Media personality, model, debutante, and businesswoman. Kylie started her journey in the E! reality television series keeping up with Kardashians from 2007 to 2021 and she is the founder and owner of the cosmetic company Kylie Cosmetics. Kylie is the  third-most-followed person on Instagram.
Childhood & Early Life
Kylie Jenner was born in Los Angles, California on August 10, 1997. Her mother Caitlyn Jenner and Kris Jenner are both television personalities. Her father is also a retired Olympic gold medal-winning decathlete.

Kardashians

Kylie is the youngest child in her family of her parents, including her step-siblings. She has three older brothers Burt, Brandon, and Brody Jenner, and one older sister Casey from her father's side. And from their mother's side, she had three sisters, Kourtney, Kim, and Khloé Kardashian, and one older brother, Rob. Kylie also shares her with her older sister, Kendall Jenner.
Kylie attended Sierra Canyon School but she decided to start homeschooling in 2012. In July 2015, she got her high school diploma from Laurel Springs School in Ojai, California.
Career
Kylie Jenner started her career in 2007, as the main cast member in her family's popular reality television series Keeping Up with the Kardashians. And also she appeared in the shows on her sisters, Kourtney and Khloe.
In August 2010, she started her modeling career by featuring in Sears' Crush Dream Commercial. Kylie also has some interest in pursuing a career in acting after her education.
On August 6, 2011, The 3D Concert Movie at the Regency Village Theater in Westwood, California, is hosted by kylie and her elder sister Kendall Glee. And, they interviewed the cast of The Hunger Games at the Los Angeles, California premiere on March 12, 2012.
Kylie earned a considerable sum of money endorsing two nail lacquers from the Nicole by OPI brand named Rainbow in the S-kylie and Wear Something Spar-kylie in 2011.
Kylie and Kendall launched The Kendall & Kylie Collection with PacSun in February 2013.
In 2013, the sisters followed their fashion line with Metal Haven by Kendall & Kylie jewelry collection in association with Pascal Mouawad's Glamhouse.
The sisters also launched a shoe and handbag line for Steve Madden's Madden Girl line in February 2014.
Kylie Jenner appeared in the music video Find That Girl by The Boy Band Project in 2013.
Kylie Jenner has been featured in several music videos, such as Recognize and Come and See Me by PartyNextDoor, Blue Ocean by Jaden Smith, Stimulated and Dope'd Up by Tyga.
Kylie and her sister Kendall released the science fiction novel Rebels: City of Indra in 2014
Kylie's acting debut started on June 15, 2014, in a promo for the 2014 Much Music Video Awards show, which she also hosted with her sister Kendall.
Kylie and her sister Kendall also introduced Kanye West's closing performance at the Billboard Music Awards on May 17, 2015.
In 2015, she launched her hair extension line, Kylie Hair Kouture, with Bellami Hair.
Kylie became the second ambassador ever for the skin care line Nip + Fab in March 2015.  Kylie is the founder and owner of the cosmetic company Kylie Cosmetics.
Awards & Achievements
In 2013, she won the Choice TV Reality Star Female category Teen Choice Awards, Capricho Awards, and WWD Beauty Inc. Kylie got awards for the 2017 newsmaker of the year. . Kylie Jenner has been nominated for several other prestigious accolades during her career in addition to these.
Awards And Nominations
[wptb id=841]
Personal Life & Relationship Status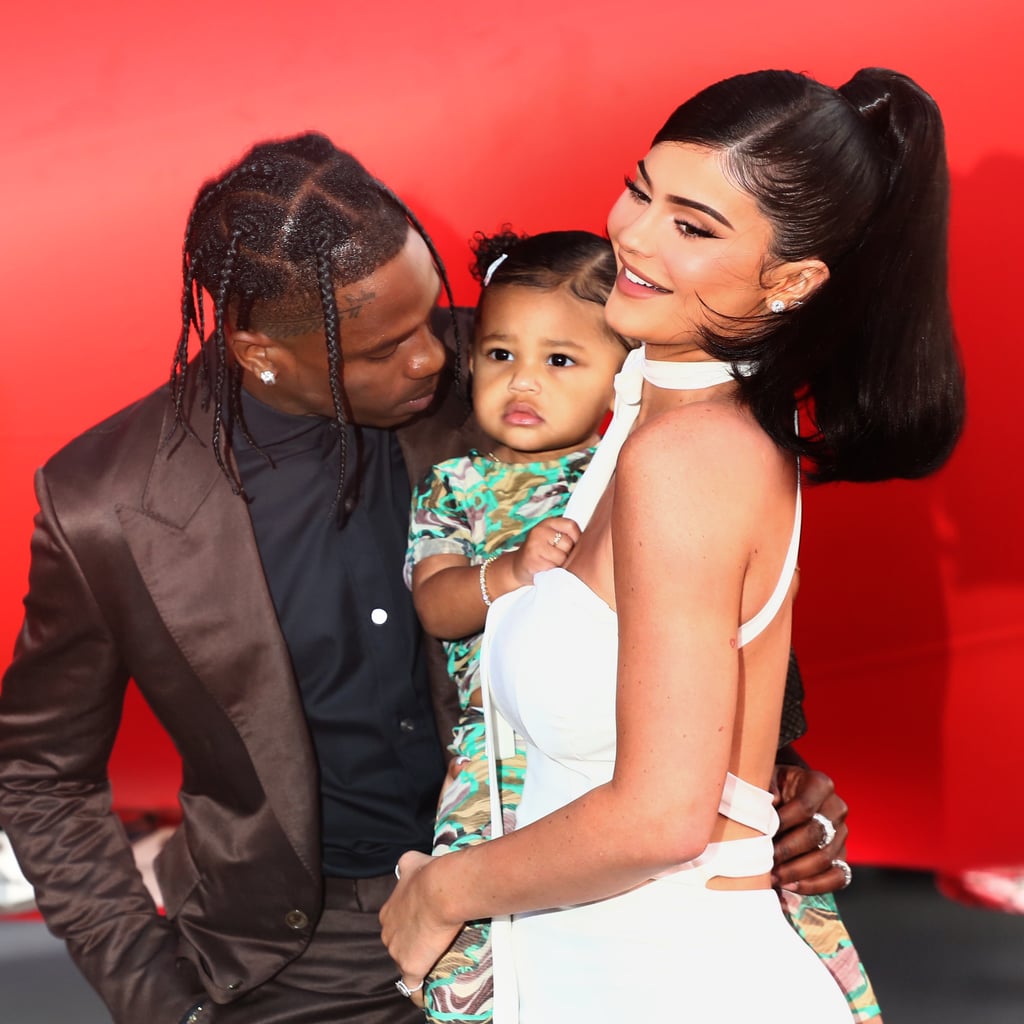 Kylie Jenner's partner is the famous American rapper, singer, and songwriter Travis Scott. They are dating since 2017, the pair publicly announced their relationship and in 2018, they welcomed their daughter, Stormi Webster.
Kylie also welcomed a son on February 2, 2022.
Before that, Kylie was dating Tyga, a well-known American rapper, musician, songwriter, and actor. And, they had ended their relationship for unexplained reasons after 3yrs of togetherness.
Quick Info:
[wptb id=840]